Who We Are?
TransLinguist is a global language service provider with core experience crafting tailored translation and interpretation solutions for major clients across multiple industries – Let us cater to your language requirements.
Quality
By including quality management as a core aspect to our workflow – we provide the highest quality of professional translations for your project, regardless of the target audience, language, or culture.
TECHNOLOGY
Efficient processes, consistent translations, cost and process transparency — we can connect with a range of content management systems, Ecommerce platforms and offer CAT Tools.
FAST TURNAROUND
With over 20,000 qualified and certified translators working in all time zones, new projects are picked up almost instantly and translated in minutes, no matter what time or day of the week.
SERVICES
We will provide you with a dedicated account manager who will work with your team of project managers to select the best linguists with specific expertise in your business sector to handle your translation projects.
Projects Completed Last Year Alone
WORDS TRANSLATED LAST MONTH
HOURS INTERPRETED LAST MONTH
Client FeedbackAnd Repeat Business
Trusted By
THOUSANDS OF COMPANIES WORLDWIDE
TOP CHALLENGES IN THE LANGUAGE SERVICES INDUSTRY
LOW QUALITY TRANSLATIONS – MONETARY & REPUTATIONAL IMPACT
Professional translation services will save time, address cultural differences, reduce cost, improve quality and therefore increase overall efficiency.
FAST TURNAROUND TIMES FOR LARGE VOLUMES
360 visibility of project requests and ensuring a dedicated professional team caters to each deliverable with consistency and industry know-how is key to service efficiency.
COMPLEXITY OF SOURCE LANGUAGE
Language structure, missing terms, compound words, words with multiple meanings and cultural context are core to the language services industry. Professional services can ensure the underlying principles for quality translations are maintained.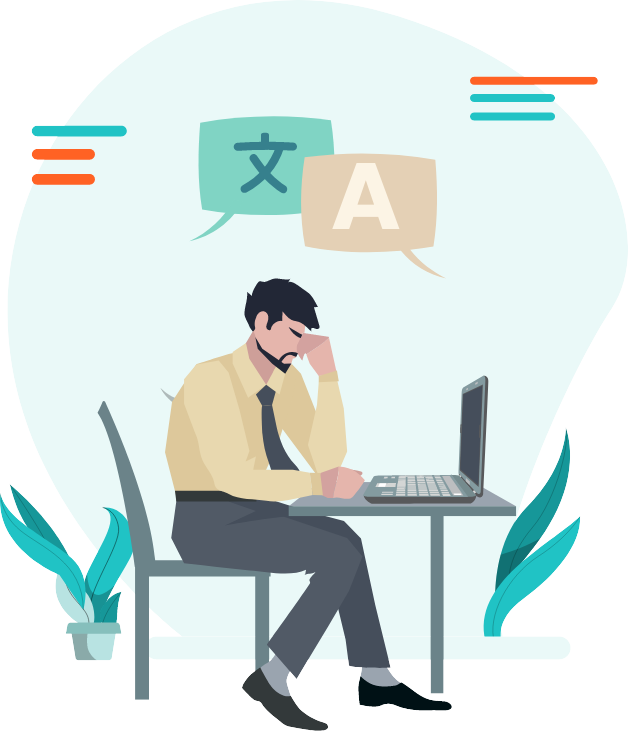 What TransLinguist can offer?
Ability to deliver language services expertise and skills in virtually every corner of the world.
Wide range of capabilities spanning across multiple industries
Depth and Breadth of Language Services
One Point Contact and Global Reach
Wide Range of Industry Specialization
International Experience Advising Leading Corporates
Trusted Provider for Innovative and Complex Services
Experienced Native Speaking Linguists
Investment in Differentiating Capabilities
Commitment to Assisting Clients to be Efficient
Get a Quote
All below are required fields
5 Minutes Quote
With TransLinguist, you don't have to wait to get a quote. Simply ask for one by email or live chat, and we'll send it to you by email in 5 minutes!
Fast & Free
Quotes and questions are free! Feel free to ask us anything about our services using the instant live-chat feature!